We are an international Business Coaching Agency Equipping you to build your inspiring team with confidence! 
You Can Learn to

LEAD

well
Our team team is dedicated to your success!
Yes, You Can Build an Inspiring Team!
We will provide the resources and coaching to get you there.
LEADwell with...
COMPETENCE  |  CONFIDENCE  |  CHARACTER
Our Agency Team is here to equip you to develop your inspiring team with confidence. We use our combined…
Education:
Doctorate of Leadership

Multiple MBAs

Masters in Leadership

Multiple Graduate and Undergraduate Business and Ministry Degrees

Combined our team of six holds 18 Degrees
Certifications:
Certified Public Accountant (CPA)

ICF Certified

DiSC Certified

Predictive Indicator Certified

5 Voices Certified

100X Leader Certified

GiANT Consultant and Guide Certifications

Business Made Simple Certification

The Six Types of Working Genius Certification
And over 150 years of combined business experience including:
Nationally sought after training and Keynote speakers

Federal and State level leadership appointments

Active duty military experience

Chief of Police experience

SWAT, Narcotics, and Professional Standards experience

Executive Director experience for multiple non-profit organizations

Multiple ordained and licensed ministers 

Multiple books, white papers, and other published works
We don't just coach leadership and team performance; we are currently leading multiple businesses and teams. We're in the trenches daily, just like you.
Dr. Steven Ruggerio (Partner)
Steve is our Nurturer Foundational Voice and has multiple degrees including a doctorate in Leadership. His passion is driving transformational change in individuals, teams, and organizations by equipping them with strategic tools and cultivating innovative mindsets.
Steve is a sought-after public speaker with an unparalleled desire to see others succeed!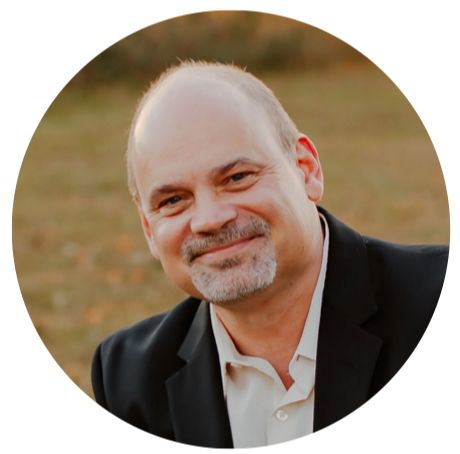 K. David Johnson, CPA, MML (Managing Partner)
Dave is our Creative Foundational Voice. His passion is to help others become healthy leaders and build inspiring teams and thriving organizations.
As a CPA for over 30 years and a Masters in Ministry Leadership, he's been honored to personally help build hundreds of organizations into long-term success stories.
He looks forward to putting his experience to work coaching you in building your extraordinary team.
Ron J. Clark, MPP (Partner)
Ron is our Connector Foundational Voice and is passionate about helping people connect in ways that lift everyone up.
As a published author and nationally recognized speaker, Ron brings his wisdom and experience to help you build your inspiring team.
Amanda Ahl (Partner)
Amanda is our Guardian Foundational Voice. She's phenomenal at systems and procedures and keeps us aligned. She's passionate about helping leaders build inspiring teams with systems and procedures that work!
Aaron Lee, ACC (Consultant)
Aaron is our Pioneer Foundational Voice. As a speaker, trainer, faculty member and author, Aaron has an incredible amount of experience in helping people and organizations thrive.
His passion is to help leaders solve the leadership crisis we're currently experiencing.
Chief (Ret.) Charles Jordan, MS (Consultant)
Chief (Ret.) Charles Jordan, MS, FBI-NA, spent 34 years with the 300+ sworn Hampton Police Division in Virginia, including 8 years as Chief of Police.  Graduate of the FBINA and The University of Richmond's Professional Executive Leadership School. An Honor's graduate of Old Dominion University, where he also earned a Master's Degree in Urban Studies and was chosen the Outstanding Graduate Student in that program. Led SWAT teams, narcotics investigation and Professional Standards.